Lead Story: In the run-up to WeWork going public, the co-working giant has faced conflict of interest critiques over CEO Adam Neumann buying buildings and then leasing them back to WeWork.  Not content to deal with that (more than potential) conflict, WeWork has now decided to go all in and create a new investment vehicle called ARK that is raising a reported $2.8 billion to purchase buildings where WeWork is a tenant, including buying out Neuman's existing ownership interests (apparently) at his investment basis, thereby placing themselves on both the landlord and tenant side of the real estate transaction.
Look, I'm nowhere near naive enough to think that conflict-of-interest-as-a-business-plan is something new – looking at you, Wall Street banks.  However it is rare to see this presented in such and audacious and transparent manner by a company that claims to hold such high ideals, and to be completely honest here, I sort of begrudgingly respect that.
Observing Neuman's character arc in the WeWork drama has been fascinating.  He started off as a young tech founder-wunderkind who was able to create a unicorn in the stodgy commercial real estate space out of the rubble of the Great Recession.  Next he pivoted into a caricature of the eccentric Jack Dorseyesque billionaire Silicon Valley  stereotype – banning meat from company offices, not allowing employees to expense non-vegan meals, making an investment in an indoor wave pool company, crazy fasting regimes, etc.  Now he has fully embraced his destiny as the ultimate commercial real estate promoter, pulling out all of the stops to maintain a massive valuation while losing money hand over fist.  Read this direct quote from Bloomberg's feature article this week and tell me that it doesn't have echoes of another billionaire New York developer whose penchant for self promotion led to a career change:
The winner will be ARK, he says. "Day 1, they'll have a huge appreciation. It's going to be amazing." I start to ask another question, and he cuts me off. "I'm a great real estate buyer, so if I bought for $100, it's probably worth $300. I'll still sell it for $100."
For my slower readers, here's a hint:
Likewise, my view of WeWork has evolved over the years:
Shock – At the valuation that was achieved in such a short period of time for something that was little more than Regus with a better paint job.
Cynicism – About the company pursing a too big to fail strategy of breakneck growth at all costs, allowing them to strong arm landlords in a downturn.
Skepticism – About the massive conflicts of interest when Mr. Neuman began selling equity to purchase buildings in which WeWork is a tenant.
Acceptance – Now that WeWork (I still refuse to call it The We Company) has gone full conflict-of-interest-as-a-business-plan in the run-up to an IPO, I'm just here for the chaos.
Any investor in this scheme has to be well aware of what they are getting themselves into at this point in the game.  Said investor had just better hope that they end up on whichever side of the table serves Neuman's self-interest best when the proverbial shit hits the fan.  Meanwhile, the company just continues to hemorrhage cash.
As for the rest of us, it's time to pull up a chair,
Make some popcorn,
And enjoy the spectacle of arguably the most overvalued private company in the world attempting to maintain its outrageous valuation amid the scrutiny of a public market.
Economy
Charge Offs: Millennials are increasingly defaulting on credit card payments and falling over 90 days behind in what may be a warning that risky borrowers have too much access to credit at this stage of economic expansion.
Feeling the Squeeze: In a tight US job market, small businesses are struggling to attract and retain workers.
Risk Off: The yield on the 2-Year Treasury is now down to levels not seen since early 2018.
Commercial
Generational Change: Much ink has been spilled about Millennials destroying malls.  However, the generation that follows them – so-called Generation Z – seems to love shopping malls and may hold the key to saving them:
Around 95 percent of them visited a physical shopping center in a three-month period in 2018, as opposed to just 75 percent of millennials and 58 percent of Gen X, according to an International Council of Shopping Centers study. And they genuinely like it; three-quarters of them said going to a brick-and-mortar store was a better experience than online, ICSC found.
Supermarket Spike: A recent study in the DC region found that apartment rents near a new grocery store experienced rent spikes 5.1% higher than the submarket average.  This was even more exaggerated near urban cores where people were less likely to own cars.
Ghosted: With food delivery booming, restaurants are increasingly turning to "ghost kitchens" – commissary-style facilities that only handle delivery app orders and are far less expensive than traditional restaurant space.
Residential
Dirty Laundry: How billions in dirty cash helped fuel Vancouver's housing boom as British Columbia became the money-laundering capital of the world. (h/t Steve Sims)
Piling On: Home remodeling – which was already facing cost pressures thanks to a labor shortage – is about to get substantially more expensive thanks to increased tariffs on Chinese goods such as tile, counter tops, laminates and lighting.
Staying in the Nest: According to Zillow, more people age 23-37 are living with their parents in the U.S. than at any time this century.  The share of young adults living with their parents has increased steadily since 2001, more than doubling from 6.8 million (11.7%) to 14.3 million (21.9%).  It turns out that some stereotypes are accurate and the one about Millennials living at home is turning out to be on the mark.
Profiles
Sparking Piles of Junk: The popularity of Marie Kondo's Tidying Up has created a flood of clothing donations that no one wants, most of which is ending up in landfills.
Challenge Accepted: As widely expected, Walmart has matched Amazon Prime's free one-day shipping.  See Also: In an effort to become even more efficient, Amazon is rolling out machines that pack orders and replace employees.
Don't Call it a Comeback: After languishing since late 2017, cryptocurrencies are soaring higher again.
Chart of the Day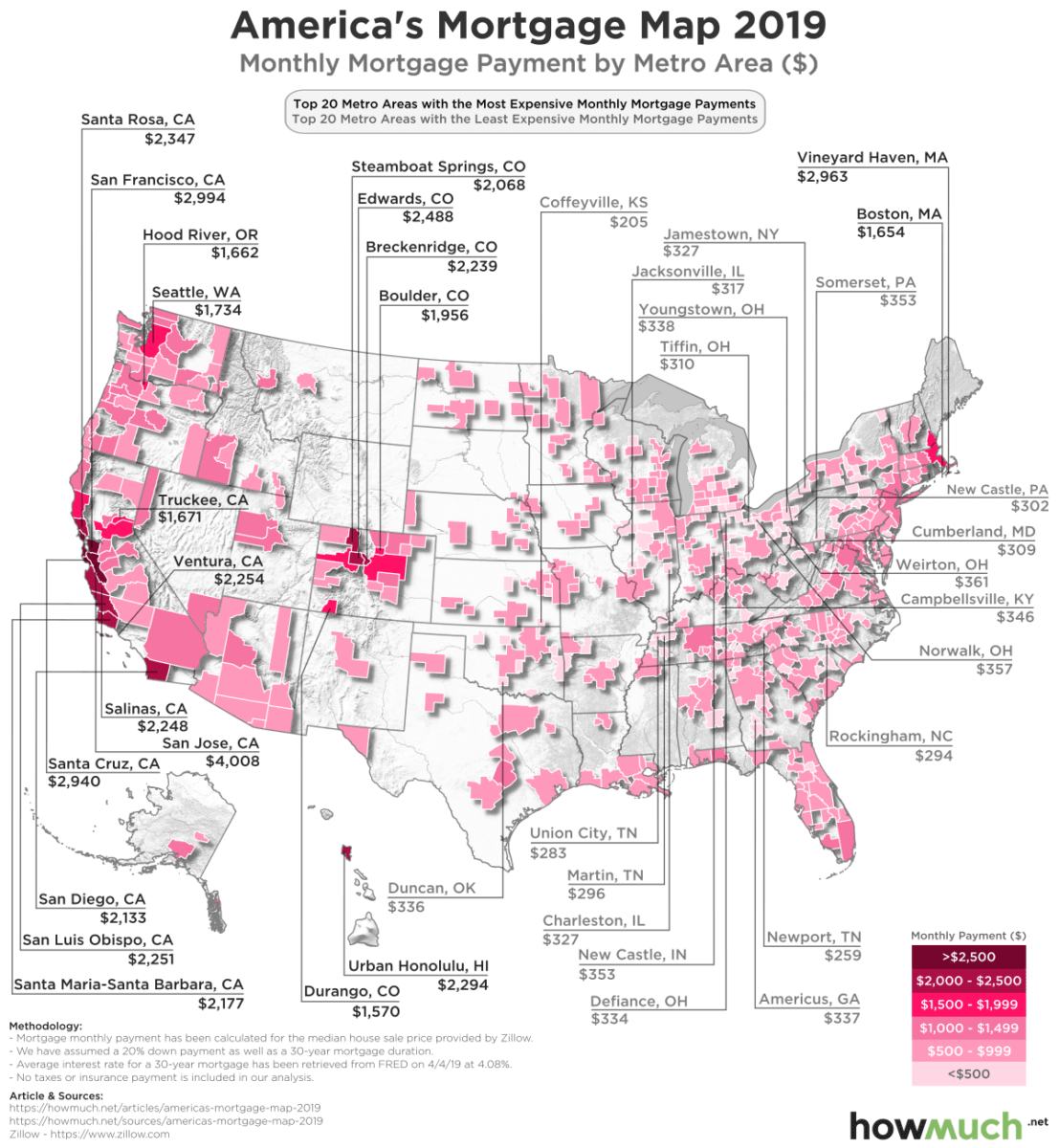 WTF
Something Fishy: A heavily intoxicated man posing as an FBI agent dumped live catfish on a family's driveway because Florida. (h/t Kai Cox)
Wicked Pissah: Boston accents were ranked the second sexiest in America in a survey where apparently every other accent tied for first.
Hero: A South African student was arrested after getting free KFC Chicken for a year by posing as a "KFC Quality Control Taste-Tester."  If I were on the jury for this trial, there is no chance that I vote to convict.
Landmark Links – A candid look at the economy, real estate, and other things sometimes related.
Visit us at Landmarkcapitaladvisors.com