Lead Story… Anyone who has ever dealt with addiction will tell you that the first step towards recovery is admitting that a problem exists as opposed to sticking ones head in the sand an denying it's presence. Ever since the end of the Great Recession, we've faced a different sort of housing crisis: one defined by an inadequate amount of residential development taking place in our most productive cities. This has led to skyrocketing rents and home prices and resulted in an affordability crisis. The primary reason, as outlined here numerous times is that restrictive zoning and a grueling discretionary approval process in our most productive cities make it incredibly hard to develop more density which is desperately needed to accommodate an ever-growing population. When demand exceeds supply prices go up. Despite the contentions of some anti-growth city dwellers, housing is not immune to the basic laws of economics.
Nearly all land use politics is local in nature and it's incredibly difficult amend restrictive zoning. The reason is simple: existing owners benefit from scarcity of new housing units since it leads to increased values. They also tend to prefer less traffic and crowding. Existing owners will always be a more powerful and well-organized constituency than aspiring owners or renters which is why NIMBY's wield so much power and influence over local government.
Over the past few years, there has been a growing consensus from economists on both the left and right that restrictive zoning and so-called slow growth development restrictions are a leading cause of income inequality and cause a drag on economic growth. State and even the Federal Government are finally taking notice and acknowledging that this is a big problem that cities aren't likely to solve on their own because they don't have the stomach to push back against the NIMBYs. It's very rare that governors opine on local land use decisions. However, CA Governor Jerry Brown did just that earlier this year when he attempted to make it easier to build apartments and condos – and was ultimately unsuccessful. As rare as it is for governors to get involved in local land use issues, it's pretty much unprecedented for a president to do it. However, earlier this week, President Obama did just that. From Politico (emphasis mine):
The Obama administration Monday is calling on cities and counties to rethink their zoning laws, saying that antiquated rules on construction, housing and land use are contributing to high rents and income inequality, and dragging down the U.S. economy as a whole.

City zoning battles usually are fought block by block, and the president's involvement will create friction, particularly among environmental groups and the not-in-my-backyard crowd. But the White House jawboning is welcome news to many others, including mayors and builders increasingly foiled by community opposition to development.

The White House published a "toolkit" of economic evidence and policy fixes to help local political leaders fight back against the NIMBYs that tend to hold sway over municipal zoning meetings.

"In more and more regions across the country, local and neighborhood leaders have said yes in our backyard," the paper states. "We need to break down the rules that stand in the way of building new housing."

The prescriptions call for more density, speedier permitting and fewer restrictions on accessory dwelling units such as basement and garage apartments. The plan rejects some of the arguments made by environmentalists, labor unions and other liberal constituencies that have stood in the way of development and endorses changes long sought by builders and the business community.

"When unnecessary barriers restrict the supply of housing and costs increase, then workers, particularly lower-income workers who would benefit the most, are less able to move to high-productivity cities," said Jason Furman, chairman of the Council of Economic Advisers. "All told, this means slower economic growth."
Ultimately, there really isn't much that the Federal Government can do directly to tackle this issue. However, the administration's 2017 budget request includes $300 million in grants to help mayors update zoning rules, and the Department of Transportation has begun considering plans for housing growth and affordability before approving funding for some transit projects. Both of those measures are amount to little more than a drop in the bucket but it's now clear that both State and Federal Governments are increasingly less reluctant to tackle this issue.
The aspect of this that I find most interesting is that we now have the president and the governor of the nation's most populous state, both of whom are Democrats taking a public position on an issue that opposes strong Democratic constituencies. Most every city in the US with a housing affordability problem has a strong Democratic majority – the only one that I was able to find with a Republican majority was San Diego and only by a very slim margin. Aside from the NIMBY's, development has frequently been opposed by constituencies that lean hard left: primarily environmentalists and labor unions – who want everything built with expensive union labor. I'm highly skeptical that anything will actually come from this effort as it's incredibly difficult and not exactly a desirable outcome for the State or Federal Government to start influencing local land use politics since it's an area where one size typically does not fit all. However, it's a sign of just how serious this problem has become when politicians such as Governor Brown and President Obama both were compelled to take positions that run counter to some of their core constituencies.
Economy
Getting Out: Foreign central banks are selling US Treasuries at an unprecedented pace.
One Size Doesn't Fit All: Median income in Los Angeles County is $45,000. However, new research by economist Ross DeVol of the Milken Institute found that a resident would need to make $145,000 in order to spend 30 percent of earned after-tax income on rent for a two-bedroom apartment in Los Angeles County. There is no one size fits all solution when it comes to determining what constitutes middle income in a country with increasingly stratified regional cost of living.
Giving Away the Farm: Stanford will give you $160k towards your MBA…if you agree to work in the Midwest for a couple of years after graduating.
Commercial
Filling the Gap: Private equity funds offering bridge and mezzanine financing are increasing taking share in the commercial real estate industry as traditional lending sources dry up.
Follow Up: As a follow up to a story that we posted a few weeks ago, it's really difficult to sell an office building that looks like a picnic basket. Newark Ohio's famous Longaberger Basket Building is heading to foreclosure due to a large delinquent property tax bill. (h/t Tom Farrell)
Residential
Widening Gap: Bay area wages are soaring, having risen by approximately 30 percent in the past five years. However, they still can't keep pace with Bay Area home prices which are up 87% over that same time period. But See: Some of America's hottest housing markets are showing signs of cooling off and incomes are now rising quicker than home prices.
Back to the Stone Age: Communal living is a hot new trend with young people in urban areas. However, it's really not new at all and is actually a repeat of the way that people lived during the middle ages.
Double Wide: As the US faces a building home affordability crisis, it would make sense that mobile home sales would be taking off. However, mobile home deliveries are actually soft and the reasons likely have a lot to do with expensive financing and social stigma. Looks like a market segment desperately in need of a re-brand.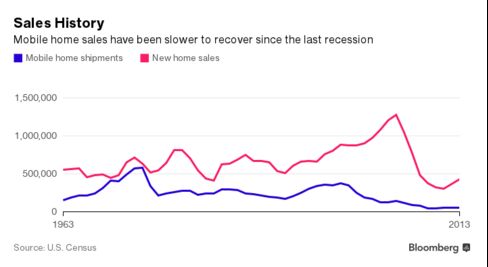 Profiles
Scam: Ever wonder why get rich quick schemes cause otherwise intelligent people to let their guard down? It's all in the messaging. As an aside, if you ever come across someone touting their IQ in marketing material or any sort (including their CV), RUN. (h/t Stone James)
GOAT: Vin Scully, the voice of the LA Dodgers (and arguably all of baseball) for the past 67 years is retiring this weekend at the age of 89. Los Angeles fans were incredibly fortunate to have both Vin and the late Chick Hearn of Lakers broadcast fame on the radio for decades (if you want to appreciate just how great Scully is, have a listen to some of the dreck that they put on the radio in NY). This oral history of Scully's career from ESPN is a great read.
Deflated: The collectible car market is headed in reverse and is well off of it's highs from just a few years ago.
Christmas Idea: If any of you feel the need to buy your favorite blogger a Christmas present, this motorized, ride-able suitcase called the Modobag is near the top of my list.
Chart of the Day
This is not cyclical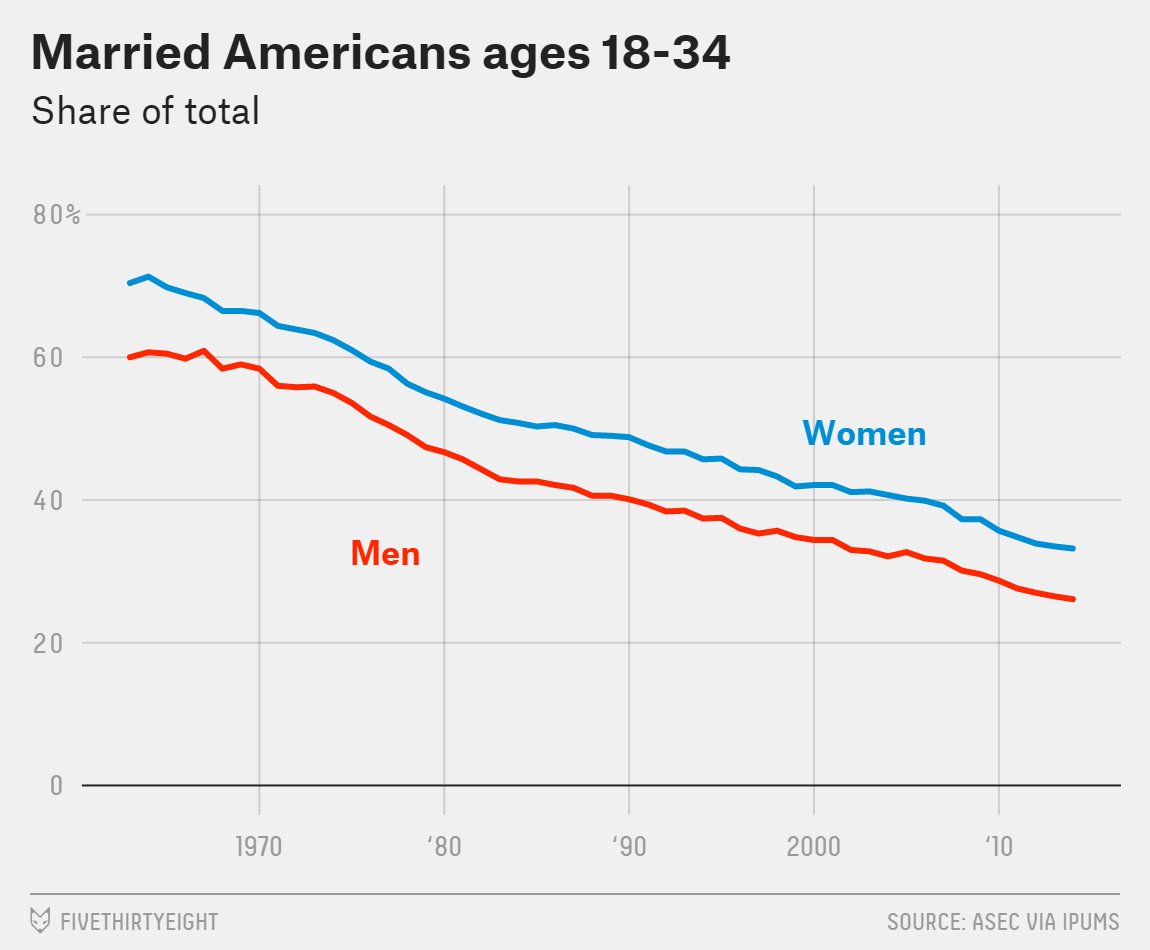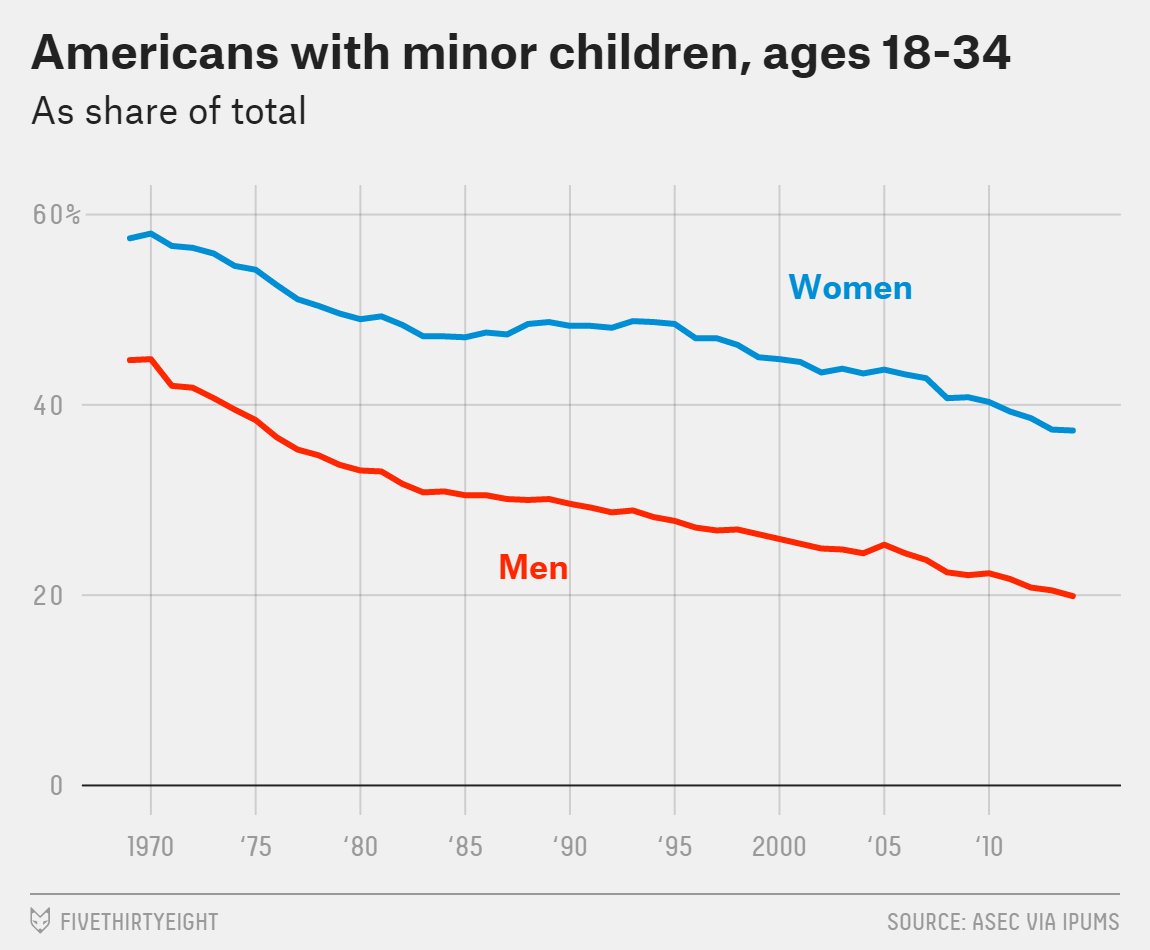 WTF
Repent, the End is Near: Toilet frogs are becoming a problem in parts of Florida. You read that correctly, frogs are coming up through the plumbing and showing up in toilets in Florida homes. I think there is a biblical plague reference in there somewhere….
He Who Smelt It…: A new study finds that couples who fart in front of each other have healthier relationships and stay together longer. I've been telling this to Mrs. Links for years. She's not impressed.
Product Review of the Week: Sugarless Haribo Gummy Bears sound delicious and healthy too:
"OMG. Everything previously written is true. It's all true. Don't eat more than 15 in a sitting unless you are trying to power wash your intestines."
Landmark Links – A candid look at the economy, real estate, and other things sometimes related.
Visit us at Landmarkcapitaladvisors.com