Lead Story… Two particularly troublesome issues in the US real estate market are the need for more affordable housing and figuring out what to do with vacant malls and other underutilized retail sites.  The Westminster Arcade in Providence Rhode Island, the oldest mall in the US offers an interesting solution: converting un-used portions of malls to micro apartments:
As more people turn to the internet to buy what they need, shopping malls across the country are closing their doors. But one historic mall has found a creative way to re-purpose its former retail space: America's first shopping mall, the Westminster Arcade in Providence, Rhode Island, has now been turned into micro lofts, offering people the chance to truly live inside a piece of history.

The Westminster Arcade opened in 1892, introducing the English-style indoor shopping experience to the United States. But in recent years, like so many other retail locations across the U.S., the mall had fallen on hard times. Despite undergoing a renovation, the space ultimately closed its doors in 2008 due to economic reasons.

But instead of being demolished, developers decided to give the mall a second life. The first floor is still being rented out as commercial space, but the top two floors have been turned into micro apartments. And the 38 units, which range in size from 225 to 300 square feet, are designed to accommodate the growing masses cramming into Rhode Island's urban areas.

So far, residents are generally young professionals who don't have much stuff, and so don't mind living in such cramped quarters. Rent starts at $550 a month, and there's already a waiting list of those eager to move into the "cozy" spaces.
This seems like an efficient way to kill two birds with one stone.  It's relatively cost effective to build out the residential units since the structure is already there and just needs to be converted in order to transition to mixed use (I'm assuming that there are some issues with plumbing capacity so it may not work everywhere), meaning that rents can be on the low side for smaller units.  This is where the demand is anyway at a time when most new multi-family projects are expensive luxury product.  In addition, the upper-floor renters provide foot traffic to sustain the ground floor retail that now doesn't need to rely on department stores.  To take it a step further, the department store spaces can be re-purposed for medical uses – which would fit perfectly if the apartment units were targeted towards seniors – or self storage which would be in high demand for residents of micro-units.  On the surface, it seems like a win-win.  Anyone out there have any thoughts as to why this wouldn't work?
Economy
Still Holding Up: Despite some hiccups,  the underlying trend shows people are getting jobs, earning more money, and then spending some of those funds, meaning that the economy is still headed in the right direction.
Dirty Secret: There's one part of central banking that central bankers often don't like to talk about – their inflation targets are completely arbitrary.
The Old Fashion Way: How to get and stay rich in Europe – inherit money for 700 years.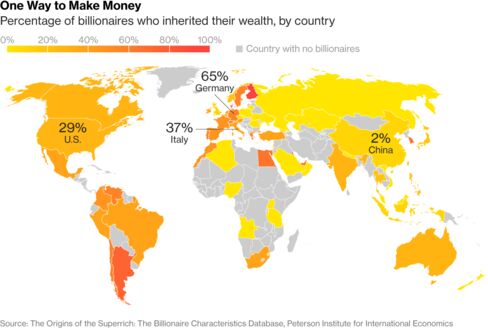 Residential
Facepalm: The mayor of Palo Alto would prefer to see less job growth rather than more housing in order to "solve" his city's housing crisis.  I guess when you buy a house for $490k in 1994 and it's now worth $4mm, it's difficult to see past the economic self interest in keeping housing scarce.
Rebuttal: I was going to write a rebuttal to the piece that I posted on Tuesday about the non-NIMBY argument for restrictive zoning but ran out of time.  Preston Cooper at Economics 21 did a better job than I would have anyway.  Long story short, it eventually results in the country looking like something moderately resembling The Hunger Games.
Imagine That: The 15% foreign buyer tax in Vancouver that we have posted about previously is already throwing ice water all over the already-cooling housing market there.  See Also: The white hot Seattle market is showing some early signs of cooling a bit. (h/t Scott Cameron)
Priorities: Apartment hunters are increasingly selecting units based on convenience for a very important family member: the dog.  As a self-professed crazy dog person I totally relate to this.
Profiles
Valuable Commodity: The fascinating story of how Instant Ramen Noodles overtook tobacco to become the black market currency of choice in America's prisons (hint – the food there is really, really bad and getting worse).
Color Coordination: Great Britain decided that it was a good idea to give all of their Olympic athletes identical red suitcases which led to a hysterical epic FAIL upon their return to Heathrow after the closing ceremonies.
LOL: Looks like someone may have leaked the top secret recipe for KFC's fried chicken.
Chart of the Day
Consider this your daily reminder that houses in CA are incredibly expensive
WTF
Friday Quiz: See if you can figure out whether or not some really arcane sports were ever actually in the Olympics.
Darwin Award Attempt: If you feel the need to jump from rooftop to rooftop to impress your date than you probably shouldn't be dating.
Fight!  Watch a group of women beat the crap out of each other in a Chicago Walmart.
Landmark Links – A candid look at the economy, real estate, and other things sometimes related.
Visit us at Landmarkcapitaladvisors.com